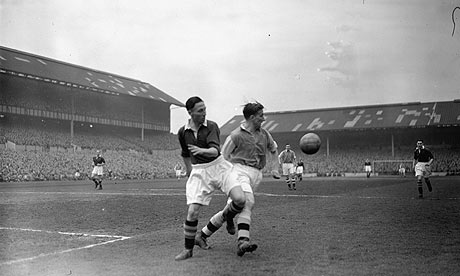 I don't like Chelsea FC. Why? You may ask (or not). Where to begin. Is it the nouveau riche fans that crawled out of the woodwork when Abramovitch parked his gold plated Helicopter on the helipad, the horrible players that they have, the misapprehension that they are based on the
Fulham Roador the arrogance?
It's all of that and more. Let's face it they bulldozed their way into the elite based on being flash Harrys. That's not to say that I begrudge a team that use money to replace history; that's the way of the football world. The difference is that, unlike Blackburn for example, there was and is nothing likable about the Club post Abramovitch.
Of course like every club there are proper supporters that have been there through thick and thin and will be there regardless of fashionability; my Uncle for example. But in Chelsea's case I fear that the 'all mouth and trousers' brigade are the most vociferous. Tim Lovejoy is the quintessential modern Chelsea fan; that sums it up for me.
I also don't like Chelsea because of John Terry. The Captain of a club should sum up the spirit and ethos of that club and in Terry Chelsea have the Captain that suits them down to the ground. His rap sheet tells you all you need to know and the latest 'controversy' is not by any stretch of the imagination a shock. In the words of Craig Bellamy of all people, last season "Everyone knows what he's like"
Therefore I look forward to playing them because I really enjoy beating them. It used to be a given that we didn't lose to them; obviously this is news to the Chelsea fans who joined up six years ago, but there was a period when they could not win against us but times change and we had a long run of bad results against them.

Of late the balance has been redressed somewhat and games between the two clubs are more competitive.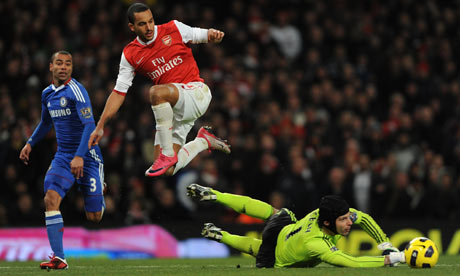 Recent victories at The Emirates have been extremely enjoyable and our current captain RVP's brace at their place a couple of season's back also sticks in the mind. Saturday's trip to Stamford Bridge is a good indicator of where we are at the moment and it feels as if we can look forward to it as both teams are in transitional phases. The main difference being that Chelsea's is a transition of the old guard and ours is of the new.