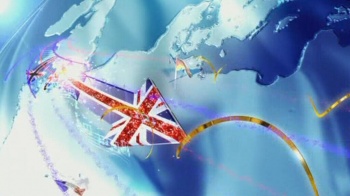 Is it about qualifying for a competition with the aspiration of winning it or is it just a financial imperative? Certainly intention should be at the heart of a journey in the Champions League and in that respect some clubs go into it with the belief that they can win, some with the desire to have a bloody good crack and some just for the ride. So where do we, the Arsenal, stand in this equation?
Back in the heady days of 2004, 05, 06 I felt that the club and our squad believed that winning it was an achievable goal and our results against Europe's elite made it clear that we were 'in amongst it" which we proved by reaching the final, unfortunately we have yet to return to that summit. Even the most biased supporter of the Arsenal would admit that Europe's top prize is a glaring omission from our proud history. Yes we know about Liverpool & Manchester United (and yes, Chelsea) but Nottingham Forest and Aston Villa who have been nowhere near as consistent domestically, have reached the summit.
European achievement has been a fleeting visitor for us with two trophies to our name.

If it should have been more is hard to quantify, let us not forget that some of our title triumphs were in an era where there was no European Club competitions, the 1989 Champions were unable to compete due to EUFA's ban on English clubs (other clubs notably Everton were deprived of a shot at glory by EUFA's punishment) and the 1991 team were the first English team to enter the European Cup following the ban and therefore had no experience to take into the fray: but these are no excuses just matters of record.
History is history so I'm going to cast a speculative eye towards the future. The Champions League is the ultimate club honour but are we equipped to compete for it or are we there next season, pending a qualifying round, to make up the numbers? The difference, I think, in this instance is that there has not been a better opportunity to take a serious tilt at the Premier League for a good number of years. To say that 2013/14 is a transitional season for all the clubs you would expect to be challenging is an understatement, but is our stability a major advantage or is that stability in fact stagnation?
I think that the ECL is still a step too far but the Premiership is a realistic target for our current squad with the right additions. And that is the key point: the calibre of those additions. Until we see the requisite quality of player holding up the Arsenal shirt self-consciously for the media at a press conference we have no idea what next season holds. One thing is for sure is that in this commerce driven era the top players will want to come to a club that is in the ECL and maybe that's the true value of qualification.