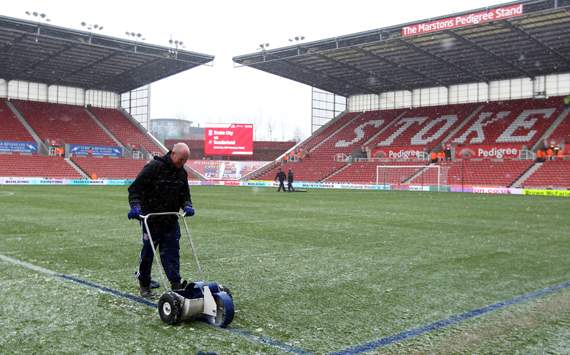 WET & WINDY
Another wet weekend another trip to the home of anti-football. Thing is, Stoke are just one of the many teams in this league who are all about doing the best with a motley crew of players. It's the survival strategy that many a side employs; their task yearly to stay in the top flight by whatever means is within the laws of the game. That Stoke are managed by a boorish oaf and that they fielded a thug who shattered Ramsey's leg gives them a touch of the Pantomime villain. The Arsenal have had these kind of nemesis' before; Bolton Wanderers when managed by Allardyce for example. The trick is to go to these kind of irritating matches, do the job and get the hell out of Dodge. let's hope we handle today like pros and take that further step towards the Champions League.
MANAGING (BADLY)
Seeing the mess that Villa are currently in I wonder just why is it that ex Ferguson players make such awful managers? Take McLeish, Hughes, Bruce, Souness, Keane, Sturrock, Ince and Robson; appaling the lot of them.
BALE OUT?
Gareth
Greatest thing since sliced bread
©
Bale has intimated that should Sp*rs fail to qualify for Champions League he may well be off. At what point will footballers take a view that perhaps they are responsible for failure and that they should stick around to make up for it?