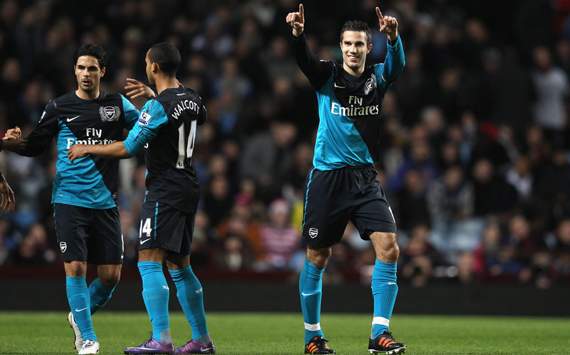 2-1. Three points. Job done. Thank you
Man City 17 44
Man Utd 17 42
Sp*rs 15 34
Chelsea 16 32
Arsenal 17 32
Liverpool 17 30
With Newcastle falling away this is how the business end of the table looks with two more games this year. Tonight's game is perfect for us as it means points dropped by either Sp*rs or Chelsea. With the Manchester clubs out of reach it looks like a straight head to head between AFC, CFC,THFC & LFC.
The Wolves game being delayed 24 hours gives us the opportunity to go into that game with a clear idea of what we need to do (win obviously)
So let's hope its a merry day after boxing day and a happy New year's eve with The Arsenal entering 2012 on 38 points. 22nd January at The Emirates is the next big test in the Premier League and you never know where we might be when we clash with Man Utd; I suspect revenge will be in the air though.