Enjoying the moment
As football supporters we often find it hard to live in the moment; always thinking ahead and looking back, pondering 'what if?' and 'if only'. I would imagine that every supporter of every club has this problem (with the possible exception of a Barca fan at the moment) Therefore I am trying really hard to enjoy last night's victory; Just enjoy the moment, the feeling of winning a game. Remember that?

As I said before negativity is draining and to paraphrase AA 'accept the things you cannot change' is a good mantra. As a supporter we show faith in our clubs. Even when we lose faith in those at the top we can put some faith in those wearing the red and white, support those that have shown loyalty, are not greedy mercenaries and have not systematically failed over the last half decade. There are, among the squad, players that deserve our faith, our support.
yes I am better than whatshisname
On Sunday we will be in a position of having to play the cards we have been dealt and, should United line up against us as they often do at Old Trafford, it will be a tough game. Realistically, as opposed to pessimistically, a point taken away with us will be a good result. Should any additions be made to the squad, it is doubtful that they would figure on Sunday. If indeed any players do arrive, will they be of quality and experience? I doubt it, but that brings us back to playing the cards that are dealt.
The killer blow
I learnt very little from last night's victory about our long term future, but what last night did do was confirm some things that I believe and that for some time should have been acknowledged by the manager; that Szczesny is clearly our best keeper since Lehman, that Walcott is best played through the middle, that a winger that can get to the by-line effectively can give a different dimension, that Frimpong is better than Denilson, and that some young players, given their chance, can have an impact, especially when it is clear that they should have replaced the dross long before this moment.
taking his chance
So Arsenal reach parity with the rest of the top 4; safely into the Champions League, a big game on Sunday and some potential new signings (?). Not a bad time to be an Arsenal supporter, when one strips away all the frustrations that have been caused by the 'decision makers'. Especially as we are in the midst of an Anti Arsenal open season. When we are being praised I get an uneasy feeling. I like it when our backs are against the wall and you never know, our players, our boys, may just bring some belief back to the club a belief that our Manager and board seem unable to engender.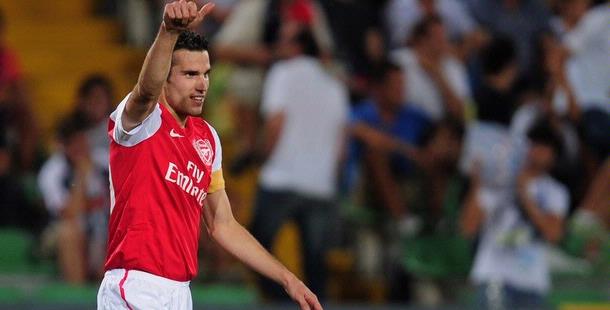 Our Captain
And so we await the Champions League draw and just take one team from each pot mix 'em up, give Man Utd and Barca favourable groups and away we go:
Manchester
United
Barcelona
Chelsea
Bayern Munich
Arsenal
Real Madrid
Porto
Inter Milan
AC Milan
Lyon
Shakhtar Donetsk
Valencia
Benfica
Villarreal
CSKA Moscow
Marseille
St Petersburg
Ajax
Bayer
Leverkusen
Olympiakos
Manchester City
Lille
Basel
BATE Borisov
Borussia Dortmund
Napoli
Dynamo Zagreb
APOEL Nicosia
Genk
FC Viktoria Plzen
Otelul Galati
Trabzonspor