There are always more questions than answers, particularly when you don't have the inside track. Very, very few Arsenal supporters have the insider knowledge regarding what the state of play is during those clandestine boardroom meetings at the Arsenal; therefore we are only left with conjecture.
Our current situation is that we are 5th in the Premier League, in the knockout stages of the Champions League and in the 4th round of the FA Cup. Most clubs' supporters would be happy with this situation, yet we aren't. Is this because we have higher aspirations or unrealistic expectations?
A lot is based on past achievements and certainly perceptions of our status both in actuality and based on promises made when leaving Highbury.
The questions that keep coming back to me are ones of how we have declined in the last 5 years and I can't make a categorical case for any one reason.
The meat and drink of any club is its squad and the person charged with assembling the squad has to, by definition, think that the players he assembles are good enough. Good enough to compete for honours; and that person is employed to have opinions and act on them. When those opinions leave the club with a squad that is not good enough (it isn't, clearly) what then happens? Do the people charged with running Arsenal Football Club at every level accept mediocrity or be unhappy about it and act to make positive change.
Tactics, first team selection, training methods, psychology and other day to day matters are outside of our influence and knowledge, but these things must be analysed by the pay masters of Arsenal. Do they feel these factors are all okay?
When Peter Hill Wood talks of Arsenal being financially prepared for life in the Europa League is he being infuriatingly myopic or just being realistic about the potential of our squad?
Hard to mind read but I do wonder about a number of things that have and haven't happened.
What happened to the money we received for Adebayor, Toure, Clichy, Nasri and Fabregas? Was this not earmarked for investment in players, and if so why where commensurate replacements not purchased?
Why did we start the 2011/12 season carrying a handicap that took the Old Trafford debacle to prompt action?
Why are players that are not selectable; Almunia, Denilson, Bendtner still being paid? If they are not attractive to other clubs to buy is it because those clubs don't think they are good enough or is it because Arsenal have given them contracts that are far too lucrative?
I don't know why we have so many recurring injuries, but I do know it has been the case for a number of years and therefore the dependency on a good squad becomes even more salient. Having a good first XI is meaningless when you know, based on statistics and prior knowledge that members of that XI will miss games through injury; the only logical assessment is to seek a squad capable of handling this. I'm not talking about a blank chequebook approach I'm talking about decent Premier League players who you could bring in alongside the promising younger players, as opposed to reasonable players that come from other leagues and take substantial adjustment time.
Why sign players like Park and Miyaichi and Vela with no intention of playing them when we are struggling with injuries? If they are not good enough, or not good enough now, surely they are taking up squad space this season for players that can come in when needed.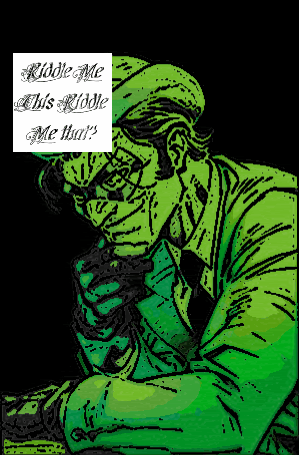 I pays my money and I takes my chance and as a season ticket holder I accept this; it's a 'thick and thin' philosophy, but as a season ticket holder I am entitled to ask questions. Am I entitled to answers, that's the question. Certainly when I've read about fan forums with the club and supporters there is little coming the fans way in terms of tangible responses.

Of course my questions and ideas may seem simplistic as I don't know all the facts; none of us do, but just because an idea or thought is a simple one doesn't make it of no value.
Sometimes answers are right in front of our faces.