In moving from Highbury to a new and bigger Stadium what was lost; the soul of the club or something more tangible?
Thierry's goal was a memorable moment at the Emirates, but, as I suggested in my previous post, those great moments have been few at the Emirates. Highbury saw some incredible games. Triumphs and spectacle. Of course given the length of time at Highbury that comparison is going to be difficult but I would suggest that in the years at the Emirates we have not seen such greatness as we did in the preceding years at Highbury.
Beating United 3-1, The Juve game, Dennis' goal against Spurs, Thierry's length of the pitch strike against the same opponents, the comebacks against Liverpool, Middlesbrough and Villa, even a 0-0 draw against Real Madrid, was a truly great night. Many more games and moments at Highbury were witnessed during these years; Ian Wright beating the record, the night Dennis pulled the strings, Platt's winner against Man Utd, Reyes' debut, The Wigan finale. So many moments.
The Emirates is our home now; that's fact and we by and large have got used to it. We all have our routines on match day, we feel familiar in our seats, we have our bars and toilets that we visit and we know those around us, but, and here's the thing; Sometimes it's not enough.
We all wait for those moments and when they come we are ecstatic but
the rest of the time can feel like duty. Duty to our club. The thing of it is that we are like the great majority of supporters in this respect; we keep going and vast swathes of time go past without those moments, yet that is part of the deal we make.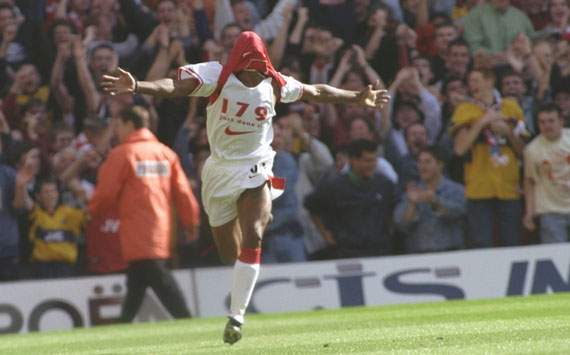 On Monday night we were all reminded of the reason we keep coming back, and because of Monday night we want more; more the next and the time after that. We want Emirates to be more than just our all singing all dancing stadium; we want it to be our new Highbury with the connection, soul and memories that come with that billing.