With RVP's form, the return of Henry,Chamakh's poor form and the lack of clarity as to Young's ability, attack is very much a discussion point, but let's consider defencive issues for a moment.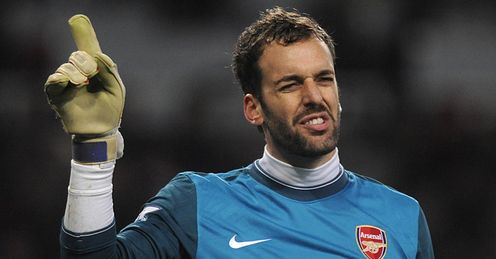 Cygan, Stepanovs, Squilacci, Silvestre a string of barely adequate defenders that we have seen at The Arsenal in recent years. Senderos, Luzhny and Upson hardly set the defensive world alight either. Keeper wise we've seen Almunia, Fabianski, Mannone , Shaban and Wright; all of whom where/are nowhere good enough. Defence being a vital part of the game you would not be overly impressed by this roster of players. Even though some of these guys lifted a trophy or two, I don't think it's unkind to rate them as not being exactly top class.
Any team that goes 49 games unbeaten needs a good defence and in the case of Cole, Campbelll, Toure and Lauren Arsenal certainly had that along with Lehman as a reliable fulcrum.
It seems to me that we have struggled to cement a defence over the years and now for the first time we look like we have a decent back four and goalkeeper, only for injury to rear its ugly head again. A back four of Sagna, Vermaelen, Koscielny and Santos, with Szczeny in goal, looks like a good unit and hopefully that unit will return soon.
We've missed having proper full backs and this has impacted on Theo and Gervinho as they have had to drop a little to compensate. The overlapping doesn't take place and therefore opportunities are less; which means decisive finishing is more important than usual.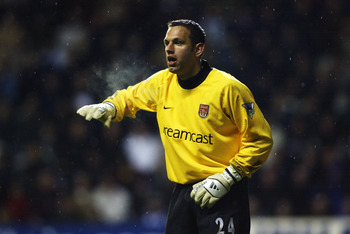 Defence, and its importance, should never be taken for granted and like many a thing in life you miss it most when it's gone. Luckily for us it will return. Let's have a victory tonight that takes us through to meet Villa; with Man City out of the cup and Liverpool or Man utd going out in the next round the FA cup is up for grabs with a touch of fortune you never know. But first things first; Leeds are by no means a formality and a good defensive display will be as important as how we do offensively.