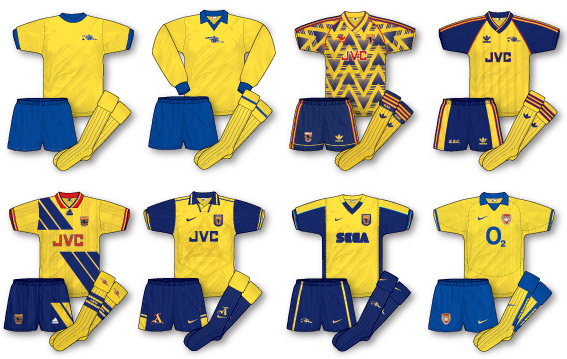 The beauty of the away game is it's inherent adventure, going to strange places, visiting recollections of past journeys. The thrill of it all. Win away and you feel like a conquering army. Sometimes you can stick around with friendly natives, sometimes you need to get out of Dodge.
A trip to a far flung outpost of the premier League can be wrought with danger but equally filled with fun.
It's special; the feeling of following Arsenal over land and sea. It's akin to national service; you do it for a period then it's home games and the occasional away day, or you commit to the life.
The Arsenal away support is tremendous and those that go are in some ways in the trenches. They always deliver though and put some of the supposedly more vociferous Northern supporters to shame.
Thick and thin is never more apt than when you are an away supporter.
My own period of doing lots of away games coincided with the Graham era and the start of Wenger's tenure, therefore I saw some great games but also some tedium on far flung fields.