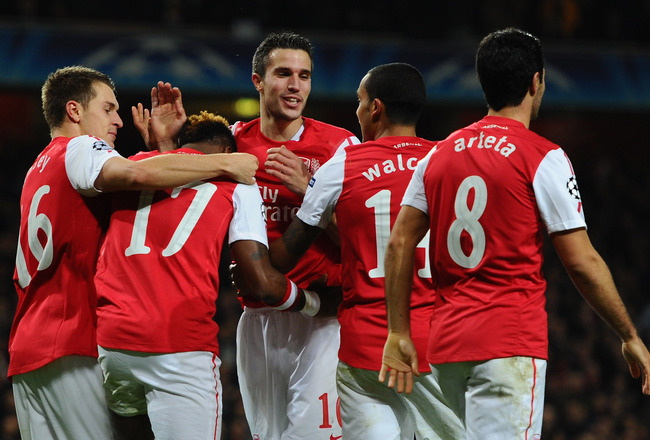 For one night only I'm going to indulge in some football

schadenfreude; we won tonight and secured our place in the knock out stages of the Champion's League. Our next game in the competition is a case of Cigar on, Cognac in hand.
Citeh lost, Man Utd drew and Chelsea lost; we sailed through courtesy of an RVP double and a good performance all round.
Praise? Of course not, credit? Don't be silly. But, guess what? I don't care , we were triumphant and set the standard tonight for Premier league clubs.
Put that in your media pipe and choke on it smoke it.