An Ugly win is a win is a win. Last week we showed how to turn the tide and fight back, at Anfield we dug in and hit them with a touch of class. Sometimes in life we don't always get what we deserve or want, and this victory may not have been just from a Liverpool supporter's point of view (something our honest Captain acknowledged after) but that's how the cookie crumbles sometimes. We won, simple as. Despite Suarez' dive, despite losing Arteta, in spite of Liverpool's overwhelming dominance in the corner's won department, with the aid of the post and Szceszny's great double save we took home the spoils on what is turning into an auspicious weekend.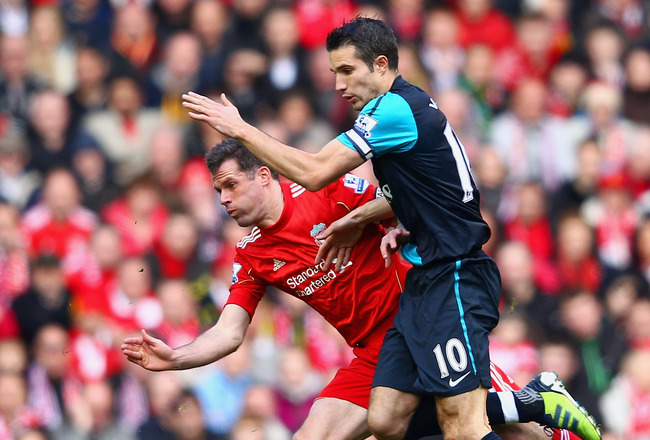 With Chelsea beaten at the Hawthorns we now look to WHL and how Sp*rs respond to their Waterloo at The Emirates. Regardless of recent cup disappointments our current League form is excellent and this has been down to a combination of things, not least some genuine character and heart. Our remaining fixtures should not be taken for granted but let's balance things out by saying that they are winnable games; should we maintain our belief and sheer bloody mindedness.
Our away fixtures are what I would call quite kind; Everton, QPR, Stoke & WBA. Our home games against NUFC, Villa and Norwich could give us maximum points, which leaves games at the Emirates against Man City and Chelsea.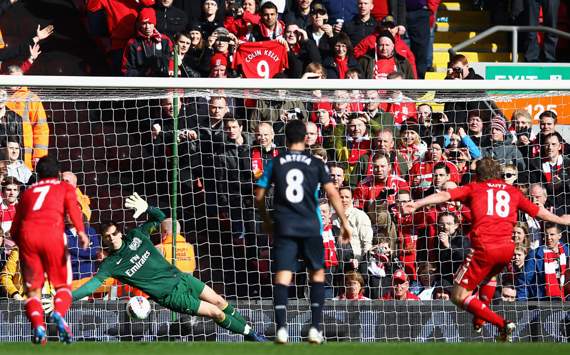 What position we finish in is in our own hands now and that final position will have an impact on our future. There has been much to complain about this season but how about we all gird our loins and get behind our boys for the next two and a half months and see if we can finish on a high. I have seen enough from certain players that shows me that they are willing to go that extra yard for the club. Maybe as we approach the climax of this season rather than fading out we are turning up the volume