We lost to a rampant Manchester City side that have an exemplary home record in a game in which we may well have scored goals goals given some decisions but in all honesty were second best in. Dissapointment rained down as did media exlamations of "I told you so" but many overlooked that we retained top spot.
Then the Champions League draw where we were paired up with the current holders (again) and negativity prevailed, yet the Champions League is all about facing the best teams in Europe and my view is simply 'that's the way the cookie crumbles'. En route to Paris we may have preffered not to draw Real Madrid or Juventus but we did and prevailed, we may have in the past been happy to draw a so called lesser team and ended up being elimintaed: it's the Champions League folks.
We have a six pointer against the Stamford Bridge rich kids: win that game and we take e a significant step forward from the 6-3 step back. Resilience is what is needed on Monday and so far this season we have bounced back from set backs.
An FA cup game against the N7 obsessives should be something to look forward to, as opposed to a comfortable drawer against an MKDons. Knocking out a Premier team will be a positive surely?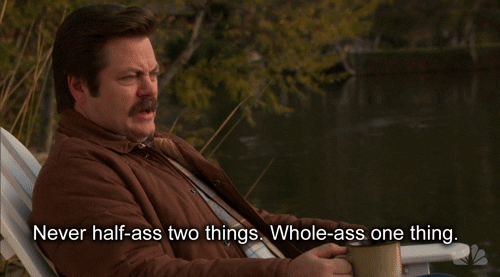 Context is everything and the need or wish is that the Arsenal are a big club with big aspirations but also a great club with the of DNA of greatness .
The fact is that some are looking at the immediate future with trepidation, but isn't being involved in high stakes games what we desire? isn't it the way of things that to achieve anything one most deal with everything. I suppose one could choose to look ahead with fear but I prefer to look ahead with relish. Big games big opportunities, that's what the big time is all about.
Comment from Captain's Arse:
We did not lose the game on Saturday, we lost it against Napoli where our non-astute manager surrendered top spot and misused the squad, running certain players into the ground in a game that we went on to lose anyway. It seems that he did not consider fitness levels for Saturday despite having spent years telling everyone how tired his players always are.
It does not really matter whether we play Bayern or their like in the this round or the next. If we lose then we are out of a competition that we are unlikely to win a round earlier enabling us to concentrate on the Premier League which we do have an outside chance of winning. If we beat Bayern then it should increase our confidence for the next round.
Our biggest problem is the return of virtually our full squad to fitness which means the manager has to make team selections that he consistently gets wrong and will continue too.
Captain's Arse